Our easy to follow patterns make it easy for anyone to learn how to sew! Our patterns are written especially for young and beginner sewists with lots of explanation and photos to ensure success!
Coming Soon: Join the Monthly Makers Club & receive a new sewing project & surprises each month! 
Teach Yourself How to Sew at Home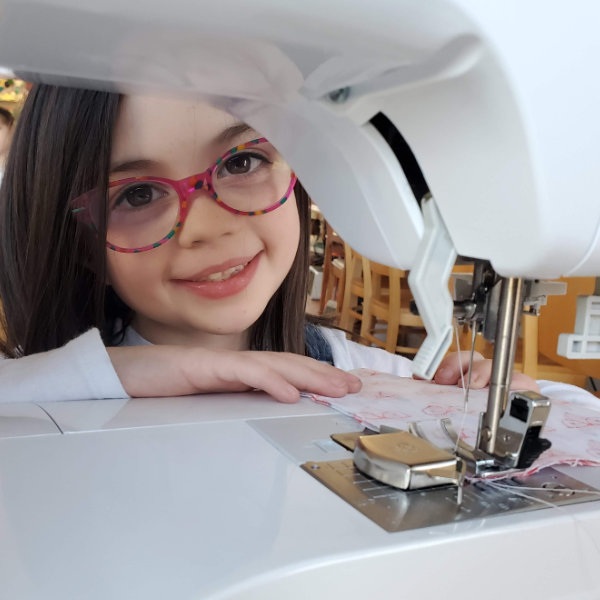 Sew Fun
Skill Building
Not only is sewing both practical and creative, it also develops planning and math skills, strengthens fine motor skills, encourages patience and perseverance, and helps everyone beam with pride! We can't help but enjoy that it gets our kids off of screens too.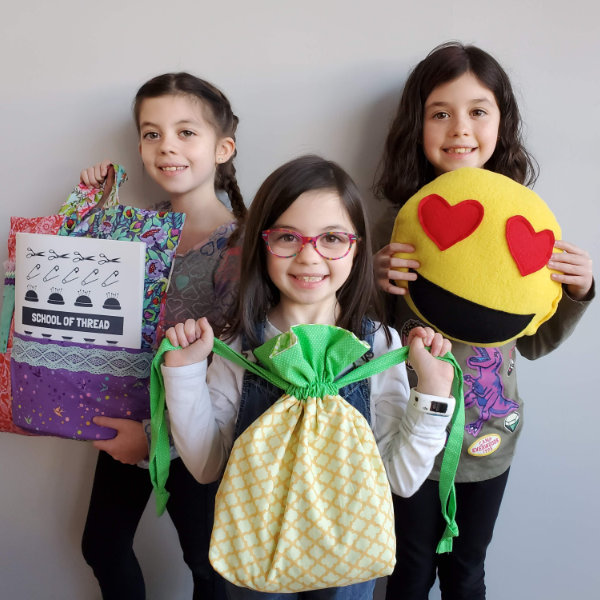 Sew Easy
Everything You Need
Everything you need for your project is included in each kit: fabric, thread, sewing tools… AND, we've included a high quality instruction booklet to use again and again with a pocket in the back to store your pattern pieces. All you need is a sewing machine. We provide the rest.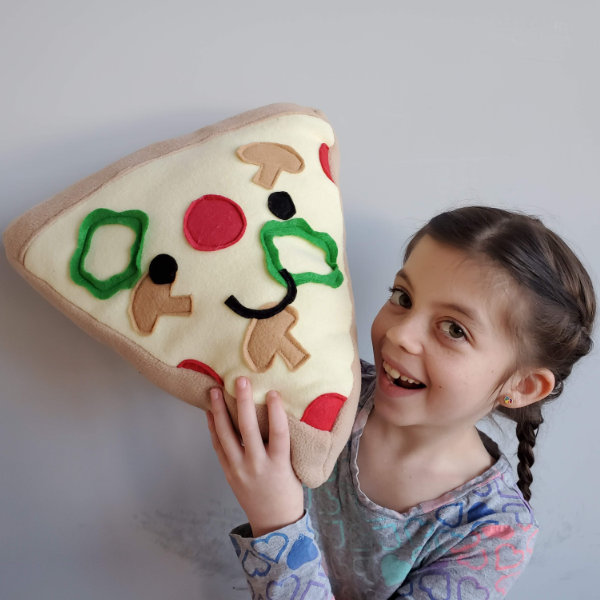 Sew Cool
Popular Projects
We use modern fabrics and on-trend themes so our projects appeal to today's kids. If you are going to spend time making something, it should be both fun and useful. We also include our favorite tools that have been tried and tested by all the sewists in our studio.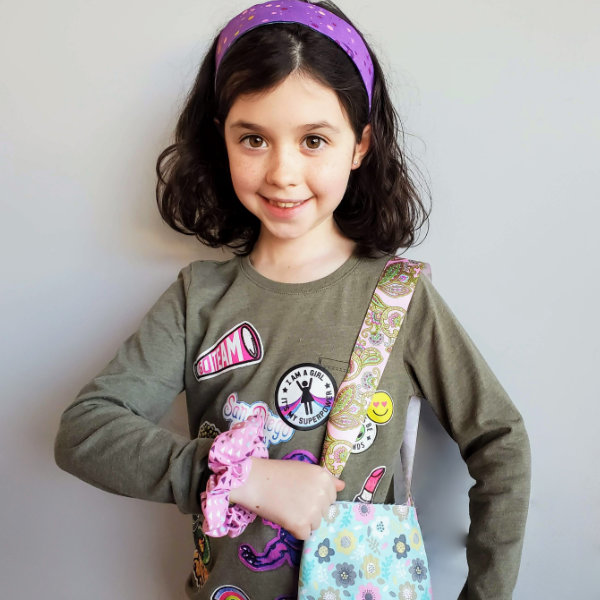 Sew Smart
Created by Educators
We've been teaching kids to sew in our studio since 2015. Our experience enables us to anticipate challenges and guide you through them. Our kits provide step-by-step photos and detailed instructions. And we're just an email away if you need help. 
How the Monthly Makers Club Works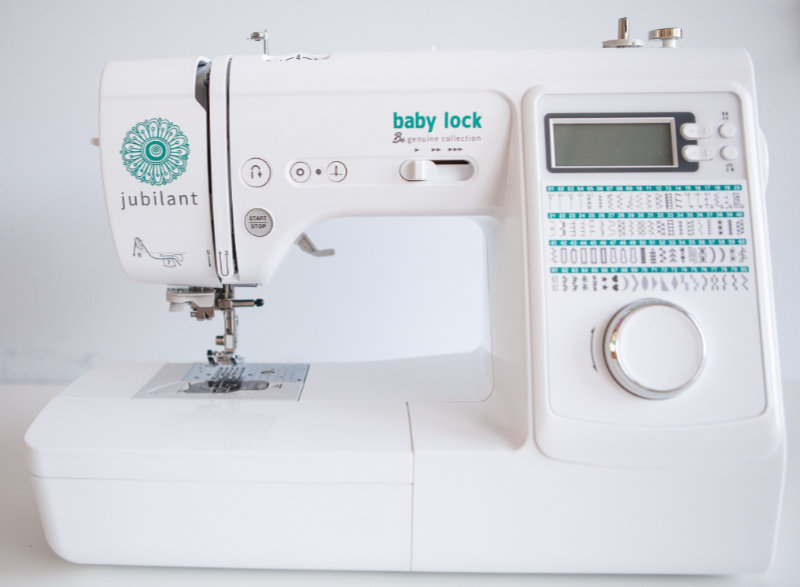 1. Get a Machine
All you need a sewing machine. We'll send you the rest.
Read more
Don't have one yet? We sell Eversewn sewing machines and have other recommendations to fit a variety of budgets. Or maybe a family member or friend has a sewing machine you can use.
Our instructions cover a variety of types of sewing machines and we're just an email away if you need help with your particular type of sewing machine.
Each Sewing Kit will come with all needed fabrics, sewing tools and notions and a full color step by step instruction booklet to guide you through a project.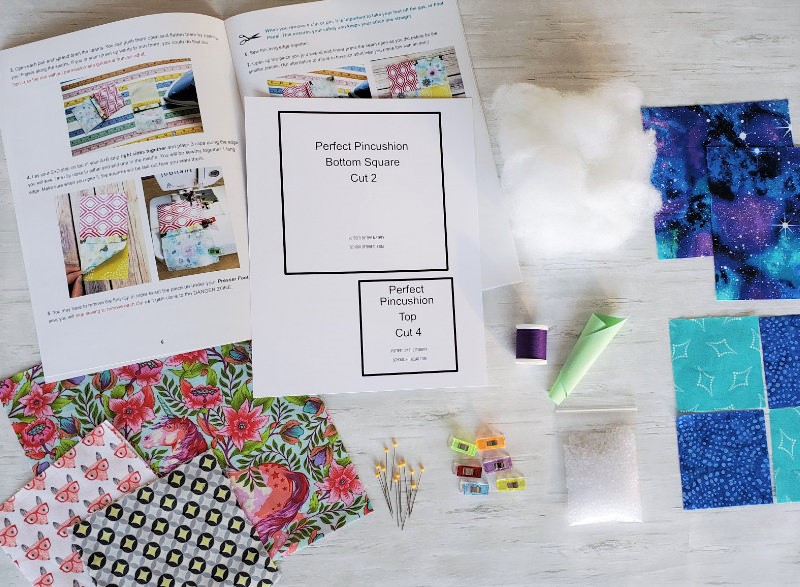 2. Learn to Sew!
Our Learn to Sew Starter Kit will teach you how to use your sewing machine and get started sewing. You can purchase this now or choose to have this be your first month of the Monthly Makers Club.
Read more
If you've never sewn before we encourage you to begin with the Learn to Sew Starter Kit before picking add-on projects to ensure your success.
Once you know the basics of the machine, shop our individual Project Kits for projects that match your skill level and interest. You'll develop new sewing skills with each project. We label each project with a rainbow color that indicates it's difficulty level based on these learned skills. Read more about our School of Thread curriculum.
With all of our Project Kits, you'll get everything you need: fabric, tools, instruction book and patterns you can use again and again.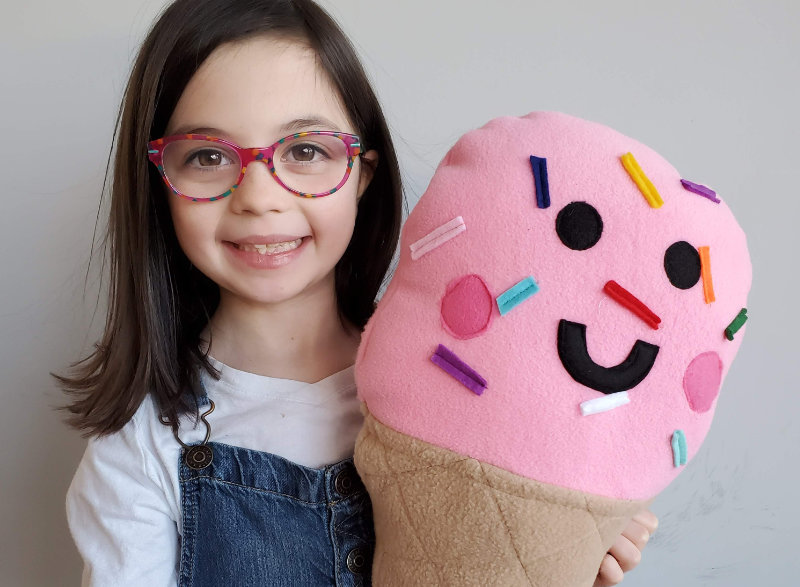 3. Sew More Projects!
Purchase individual Project Kits or Join the Monthly Makers Club for a new surprise Project Kit every month.
Read more
COMING SOON! Join our Monthly Makers Club! With this subscription service the special child in your life will get a new Sewing Project Kit each month! Your recipient will get a step by step instruction booklet, fabric, notions and tools in every box to make a fun surprise sewing project . Join the waitlist to be first to know when the Monthly Makers Club opens!
Each month's project will teach new sewing skills. The projects are exclusive to the Monthly Makers Club and are not available to purchase until after our Club Members have received their orders.
You can find available Project Kits in Our Shop.
Starter Kit
Learn to use your sewing machine
Full color 36 page step-by-step booklet

Learn the parts of your sewing machine

Machine parts diagram included

Learn how to wind a bobbin

Learn how to thread your sewing machine

Learn how to backstitch and pivot

Instructions work for every kind of machine

Includes our favorite sewing machine tools- a magnetic seam guide, fabric scissors for smaller hands and sewing clips

Step by Step instructions to make a simple practice project

Includes scrap fabric for practice and

Your first Project Kit which includes fabric and materials to make your first project!
Monthly Makers Club
A new Project Kit sent to you each month
A Project Kit sent to your door each month

You can choose to have Month #1 be the Learn to Sew Starter Kit or a surprise project if you already know how to sew or got the Starter Kit separately 

Advance your sewing skills each month

Every Kit includes a step by step pattern booklet, reuseable pattern pieces, thread, fabric, notions and everything needed to complete the project

Fun sewing surprises in each box!

Cancel anytime
Serious Sewist Kit Club
6 months of projects
Prefer not to subscribe to our monthly Kit Club? Pre-pay for a 6 Month Subscription instead. This makes a great gift!

A Surprise Project Kit arrives at your door each month for 6 months (shipping included)

Learn new sewing techniques with each project

Each Project Kit comes with a step by step pattern book, thread, fabric, notions and everything you'll need to complete the project.

Fun sewing surprises in every box!
Ready to Sew Something Awesome?